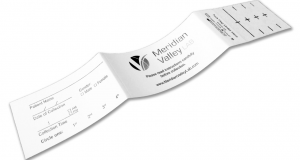 "A simple, non-invasive, 4-point collection that combines the benefits of 24-hour urine and saliva hormone testing."
After extensive development and testing, Meridian Valley Lab is pleased to release a new testing method that combines the depth and breadth of 24-hour urine testing with the time-specific advantages previously available only in saliva testing, without the downsides of saliva testing or a 24-hour urine collection. Our dried urine hormone testing combines these two popular methods by giving you hormone metabolites, which were only available before in 24-hour urine testing, and offering cortisol and cortisone throughout the day (circadian rhythm), just like saliva testing; all this information is gathered from four simple urine markers throughout the day. This new and innovative method provides a more cost-effective, convenient, and complete assessment of your patients hormonal picture.
Meridian Valley Lab's dried urine panels are more comprehensive than other available panels of its kind. One noticeable difference is our ability to measure 2-methoxyestradiol. 2-methoxyestradiol is the most protective of the estrogens and in ongoing clinical research it is showing promise of being an adjunct to cancer treatment. In addition, our panels measure both free and conjugated cortisol and cortisone. Including both fractions affords a more complete assessment of bioavailable hormones.
Meridian Valley Lab uses the most sensitive LC-MS/MS instrument on the market, the Sciex Qtrap6500. It has the capability of both Qtrap and triple quad. For measuring lower concentrations hormones, such as estrogen and metabolites, the LC-MS/MS is far more superior over the GC-MS/MS. There is substantial adsorptive loss on GC columns while analyzing via GC-MS/MS for certain low concentration analytes.